Posted on by Zaza
Preview: Davide Balliano 'Dogbite'
Tweet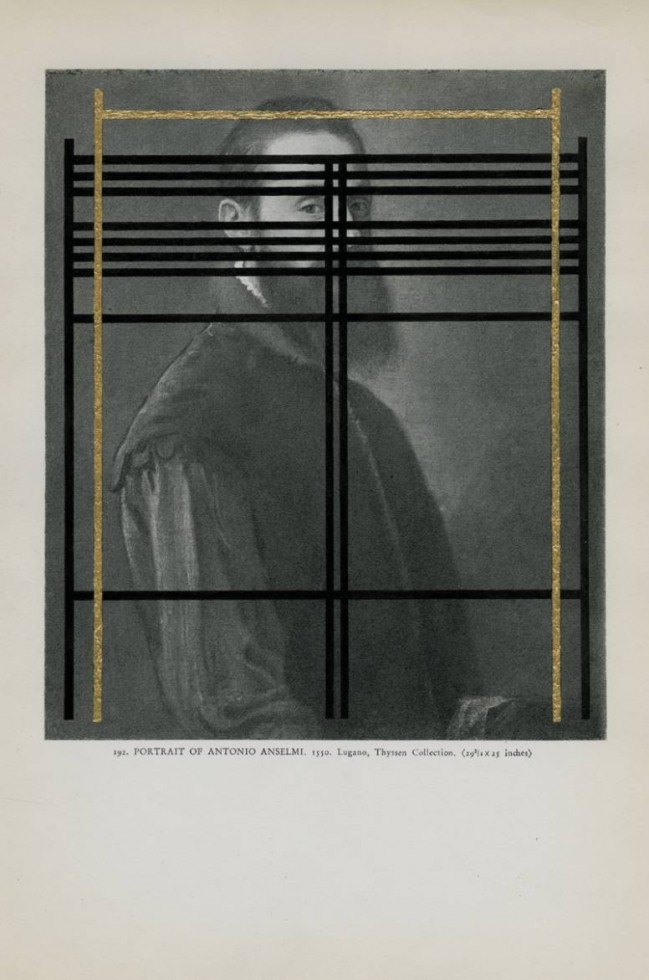 Davide Balliano, recently appointed as one of the 2012 Kempinski Art Program fellows, is only 28 but already had his work shown at the Kitakyushu and Vienna Biennial and is featured in the permanent collection of the Museum of Contemporary Photography of Cinisello Balsamo in Milan.
Delloro Contemporary Art is exhibiting Balliano's first solo show in Berlin and sent us a few preview pictures!
"The group of sculptures, works on canvas and intervention on book pages, builds a minimal environment suggesting an overlapping of ages, a void where architecture and the decay of time seems to merge. Through the use of geometry as tool of translation, Balliano's work describes the research of an hidden order, a map of meanings that constitutes the basement of creation."
Balliano's past exhibitions were held at Artist Space, Location One, and PS1 Contemporary Art Center in New York, The Watermill Center in South Hampton, and the Plymouth Art Center in Great Britain. His portfolio has been exhibited in the Archive of Via Farini for the event "No Souls For Sale" at the Tate Modern Gallery in London and was one of the winners of the AOL 25 for 25 Award 2010.
Opening reception is on April 28th, 2012, at 18h on Erkelenzdamm 11-13, Hof 2, Aufgang C. The show runs until June 18th, 2012.
For more information please visit www.galleriadelloro.it!