Posted on by Zaza
Kenzo Digital: Marrying Music & Video Art
Tweet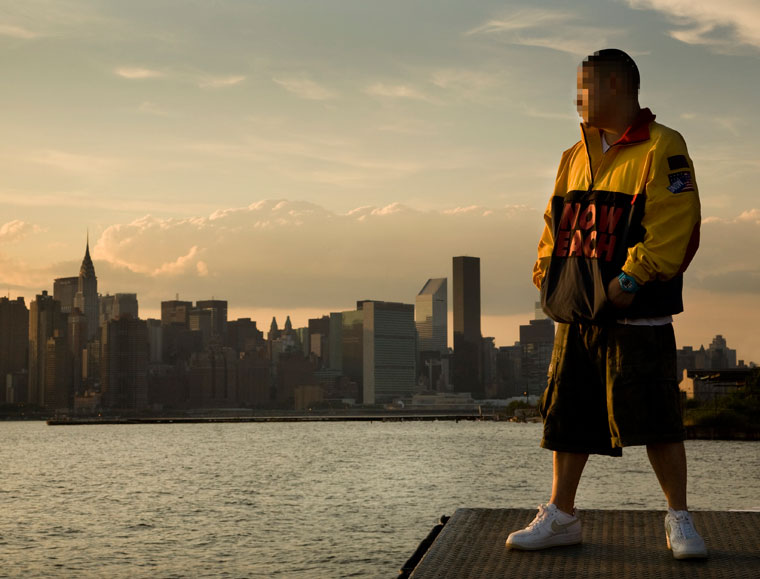 Music and accompanied visuals naturally go hand in hand… New York-based Creative Director, artist and mastermind Kenzo Digital steps it up an infinity of notches. He revolutionized the way visuals are worked into musical performances. If you are familiar with the works of Nam June Paik – the godfather of video art – you'll see some references to his work in Kenzo's projects. With Paik as a mentor, Kenzo had the best inspiration and support into his own endeavors in video art. Kenzo is the genius behind Beyoncé's top performance at the Billboard Awards of 2011 and created the video art concert series for Kanye West. His films were screened at the Tribeca Film Festival, he was the Creative Director of the renowned ad agency Wieden & Kennedy where he directed the Dwayne Wade and Chris Paul broadcast and print campaigns for the Nike/Jordan brand.
Kenzo first gained fame through successful viral videos and incredible music art projects, such as "City of God's Son", starring Jay-Z, Ghostface, Notorious BIG, Raekwon, Nas, Samuel L Jackson and Al Pacino. "City of God's Son" is an audio driven cinematic experience. Kenzo created the movie out of samples, remixed audio and visual media. Narrated by Joe Bataan, this amazing sound film fuses musical and cinema; it became one of the most viral forms of new media art back three years ago.
For more information, his videos and overall mesmerization visit kenzodigital.com.
Beyonce – 2011 Billboard Awards from Kenzo Digital on Vimeo.
"City of God's Son" Trailer – Kenzo Digital – www.CityofGodSon.com from Kenzo Digital on Vimeo.