Posted on by Zaza
Leo Villareal: The Bay Lights
Tweet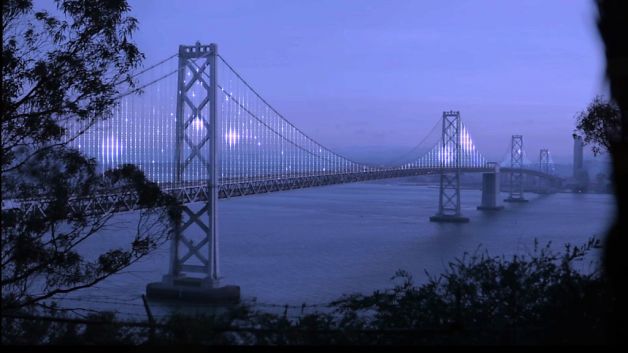 New York-based artist Leo Villareal is planning an incredible project. The LED-lights artist, whose works are in the collections of the Museum of Modern Art and Brooklyn Museum of Art, is trying to raise money for his two-year "Bay Lights" project. It will feature 25,000 energy-efficient white lights creating sequences on the San Francisco Bay's suspension cables. Villareal wants to honor the Bay Bridge's 75th Anniversary and celebrate the completion of the new East Span in 2013. The project spans 1.8 miles wider and 500 feet high! It is planned to shine from dusk to midnight for two years. Villareal is still trying to raise the remainder of the 8 million dollar project. He has already raised 5,5 million, which enables him to start the project this month.
For more information and videos, check out:  thebaylights.org
The Bay Lights – Artist Rendering 2 from Words Pictures Ideas on Vimeo.
The Bay Lights from Words Pictures Ideas on Vimeo.